Bank Holiday Alert: Monday 26th August is a bank holiday here so my next dispatch date will be the day after (Tuesday 27th) Cheers, Phil
Replacement motherboards for ZX Spectrum
The following boards have been refurbished and tested by myself, as follows:
Replaced original electrolytic capacitors with new ones.
Modded to output composite video signal - for best picture and compatibility with newer TVs.
Cleaned edge / tape connectors etc.
Tested on RAM-test loop for 2 hours
Loaded games from tape
Connected and tested expansion connector with SMART Card
Checked keyboard input
Notes:
The thumbnail photos are generic images, for illustration only.
All boards have original Sinclair ULA chips.
If you'd like the board supplied with a reset switch soldered on and a heatsink attached to the ULA (IE: for use in a Spectrum Plus case) please buy the "Spectrum+ upgrade" item (where available).
Products:
Click on the product thumbnail for an enlarged view.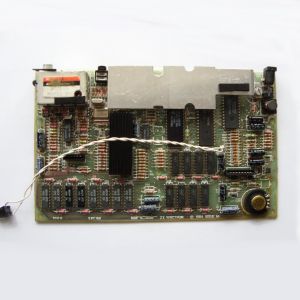 Spectrum+ Upgrades
When this item is purchased with a Spectrum motherboard, I'll supply the board prepared for the Spectrum+ case as follows:
Heatsink installed on ULA chip
Reset switch soldered to PCB appropriately.
If you have bought more than one motherboard please indicate which one you'd like modifying.