Hi guys.. I currently have flu (again!) so dispatch may be slower than usual. Will do my best though. Thanks for your patience - Phil.
Spectrum 128 Connectors
Products:
Click on the product thumbnail for an enlarged view.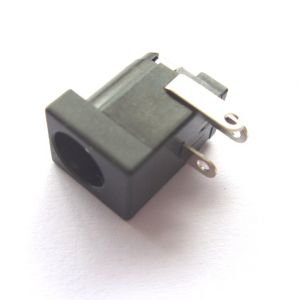 Replacement 2.1mm DC Power Socket for Spectrum 128 and +2
A brand new replacement power socket of the "Toast Rack" Spectrum 128 and grey 128+2
These are pretty much the same socket as used for the original Spectrum but this version has a higher current rating to match the beefier power supply used on these later models.