Capacitors for the ZX Spectrum
Old electrolytic capacitors can dry out and fail so it's a good idea to replace them before damage occurs. For 128 cap packs, see the Spectrum 128 section.
Products:
Click on the product thumbnail for an enlarged view.
Black Axial Capacitors For ZX Spectrum / Composite Video Mod Kit
A set of new black bodied axial type electrolytic capacitors for the Spectrum 16 / 48 / 48+ (axial caps have a wire at each end, ie: the same form as those originally fitted to the Spectrum PCB).
Note: The colour of the capacitors is purely a cosmetic consideration - but the black ones are much cheaper.
Kit also includes components to modify the Spectrum's video output to give a composite video signal from the existing phono connector and parts for the DC-DC improvement mod for issue 2 boards.
Brief fitting instructions included, with full details here.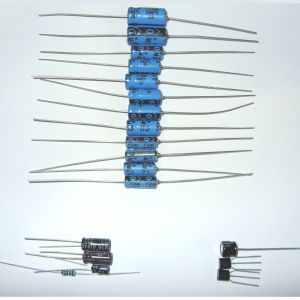 Blue Axial Capacitors For ZX Spectrum / Composite Video Mod Kit
As above but these capacitors are blue in colour - this is purely a cosmetic consideration but some people do prefer a closer match to the originals. (Manufacturer is Dubilier, a long established brand.)
Also includes the composite mod kit and Issue 2 board mod components, should they be required.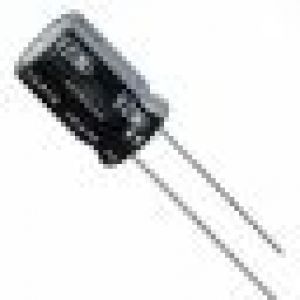 A 100uf Capacitor
A capacitor suitable for making the composite video mod on ZX Spectrums
Please see this article for details.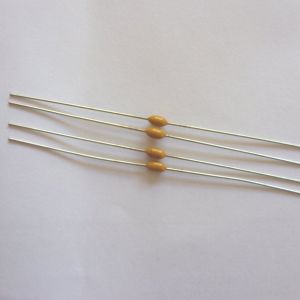 "Jail bars" reduction caps.
A set of 4 x 220nf ceramic, axial capacitors to replace C5-C8 on the Spectrum 16/48 PCB (issue 2-6A) which can help reduce the "jail bar" effect in the display as described here.
These capacitors can be fitted either way around as (unlike electrolytic types) they are not polarized.
ZX Microdrive capacitors
A pack of 4 capacitors suitable for recapping a ZX Microdrive. It contains:
0.22uf radial
0.47uf radial
22uf radial
22uf axial (early models)