VIC 20 Misc Parts
Products:
Click on the product thumbnail for an enlarged view.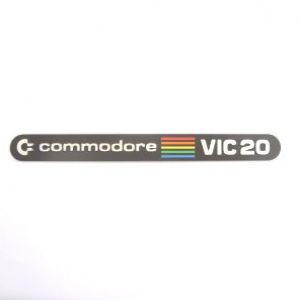 Main badge for VIC20 *Original metal badge*
The VIC20 had various badge designs. These read "C= Commodore VIC20" as shown in photo.
Size is 110.0 x 10.8mm - please check your case as the recess can vary.
Clean and in very good condition. Old adhesive removed and fresh double sided tape applied, ready to peel for attachment.