Mods for the ZX81
Products:
Click on the product thumbnail for an enlarged view.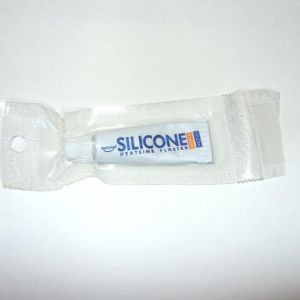 Small Tube Of Thermally Conductive Adhesive
For attaching heatsinks to chips
5 gram tube - enough for about a dozen chips
Instructions supplied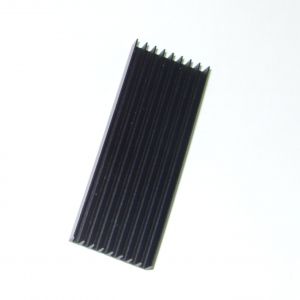 Heatsink for 40 Pin DIL Chips - Bare
Heatsink suitable for 40 PIN Chips such as the CPU in the Commodore 64 and ULA in ZX81 and Spectrum Plus. (Note: There is not enough room for it in the rubber-keyed Spectrum unless you desolder the ULA's IC socket and fit the ULA directly onto the motherboard.)
Black anodized finish
Dimensions: 50mm x 19mm x 4.8mm
Attachment methods: The heatsink is not self-adhesive - it requires thermally conductive glue which I sell separately.