Hi guys.. I currently have flu (again!) so dispatch may be slower than usual. Will do my best though. Thanks for your patience - Phil.
Replacement motherboards for the 48K ZX Spectrum
All boards have been carefully refurbished by myself, cleaned and tested thoroughly for several hours. Tests include load from tape, keyboard input, speaker, RAM, ROM, Z80 M1 signal and a 2-hour soak-test.
Images are just for illustration - see the item descriptions for the exact type. If you need a reset switch for the Plus case (and there's some in stock) please add one to your cart and - if you wish - ask me (in the Special Instructions box during checkout) to solder it on before dispatch - no charge for that:)
Some boards are sold without ULA chips - please see the individual item descriptions.
Products:
Click on the product thumbnail for an enlarged view.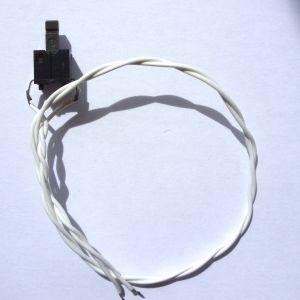 An original internal reset switch for Spectrum+ (used)
As used in the Spectrum+ (soldered across capacitor C27 - or at the provided pads on issue 6 motherboards)
Tested, working.