Hi guys.. I currently have flu (again!) so dispatch may be slower than usual. Will do my best though. Thanks for your patience - Phil.
Connectors / Sockets for ZX81 Motherboard
Products:
Click on the product thumbnail for an enlarged view.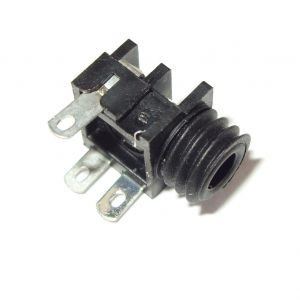 Ear / Mic connector
The mic / ear sockets on the Spectrum (and ZX81) can become loose / corroded over the years making tape connection intermitent.
Brand new direct replacement socket.
Also used for Power-in / Ear / Mic on the ZX81.