Capacitors for the Amstrad CPC 464
Products:
Click on the product thumbnail for an enlarged view.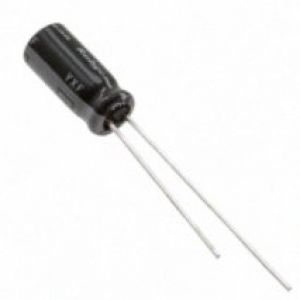 47uf 16v Radial Capacitor - Z70100, Z70200
Quality brand (Panasonic, Rubycon, Kemet etc) long life capacitor
Sold individually: Two of these are required for the Z70100 PCB (@ C1 and C102) but only one for the Z70200 (@ C101)
Note: The original cap may be rated 10v - this makes no difference.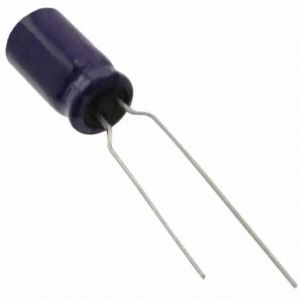 47uf 50v Radial Capacitor - Z70375
47uf 50v capacitor useful for re-capping the Amstrad CPC 464 motheboard PCB 7Z0375 at C101 (just one is required)
Long life, quailty brand (Panasonic, Rubycon, Kemet etc)
Sold individually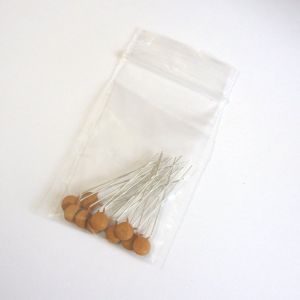 Ten 4.7nf ceramic disc capacitors
As used in various locations the PCB (usually marked "472" on the body of the cap) of the Commodore 64, Spectrum and other micros
Ceramic capacitors do not age in the same way as electrolytics so usually don't need to be replaced, but they are quite fragile and sometimes found physically damaged.