Easter Holiday Alert! Please note I'll be unable to dispatch any orders or reply to messages between April 19th-22nd inclusive, but you can still place an order if you wish. Cheers, Phil.
Modifications for Spectrum 128 variants
Products:
Click on the product thumbnail for an enlarged view.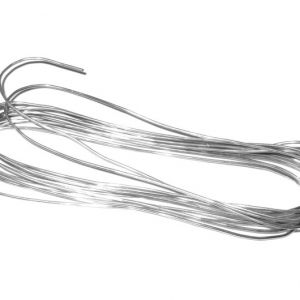 3 Metres of flux-cored 60/40 tin-lead solder
Good quality, 0.7mm diameter - ideal for fine electronics work.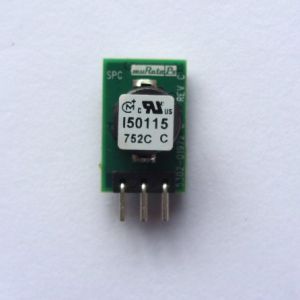 MuRata Switch Mode 5v Regulator for Spectrum 128 "Toast Rack"
A replacement for the cheap inefficient 7805 used in the Spectrum 128 "Toastrack". This high-efficiency switch mode regulator wastes very little power as heat so no heatsink connection is required. It mounts directly onto the PCB where the 7805-connector wires are soldered.
High efficiency 5v 1.5A output
Short circuit protection
Over current shutdown
Over temperature shutdown
Unmodified for direct-PCB vertical mounting in Toastrack Spectrum (instructions included).
Can also be used in the standard Spectrum48, but as this version of the MuRata regulator is unmodified it cannot be used on Spectrum48 Issue2 boards (in a rubber-key case) as the regulator must be horizontally mounted due to space constraints. (See the Spectrum Mods section for a version modded for horizontal mounting.)