Fixings etc for ZX81
Products:
Click on the product thumbnail for an enlarged view.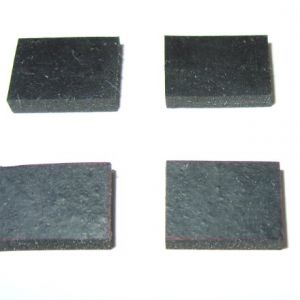 Four new rubber feet for ZX Spectrum
High quality black silicone rubber (not cheap neoprene) - does not leave marks on surfaces.
Approx size 13mm x 9.2mm x 2.5 mm
3M brand double-sided tape attached ready for application.
Sold in packs of four.
For rubber-key Spectrum and its PSU, Sinclair ZX81, Interface1/2 and Microdrive.