Chips for Amstrad CPC Computers
Products:
Click on the product thumbnail for an enlarged view.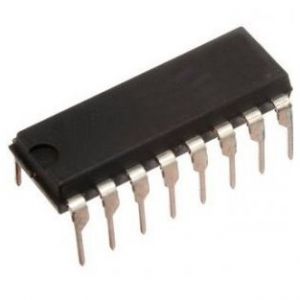 4164 RAM Chip for Breadbin C64 (excluding p/n: 250466 boards) Also used in the Amstrad CPC464 etc.
Organization: 64K x 1, Speed: 150ns or faster. Package: 16 pin DIL
As used in all but the last "breabin" C64 board (PCB p/n boards have 2 x 41464s instead of 8 x 4164s)
Unused, clean, old stock parts (all chips tested for 2 hours before dispatch)
Also used in the Commodore +4, Amstrad CPC 464 etc (replacing 4264 types)
Faulty RAM chips in the C64 often result in an "Out of Memory" error on boot or less than 38911 bytes free. A crude but often effective way to test which chip is bad, is to "piggy-back" a working chip on each RAM chip one at a time. If the error goes away or at least changes, there's a good chance that chip is faulty.
Switchable Replacement ROM Module for Amstrad CPC464 etc
Can hold two 32KB ROM images, selected using a small onboard switch.
Handy for running diagnostic programs.
To use in an Amstrad machine you'll need to desolder the original ROM chip (eg: 40009,40015,40025) and preferably fit the 28 pin DIL socket supplied. The ROM module can then be plugged in.
Module has medium size round pins so as not to over-stress DIL sockets.
You'll need to send me the ROM images that you require programmed onto the unit via email after purchase - I cannot locate them for you. The module cannot be supplied blank because it requires a special interface for the EPROM burner.
The module can also be used in practically any board that will take a 28-pin 27C256 type 32KB EPROM - it can also replace 16KB EPROMs where host circuit takes a 27(C)128 type chip. More information here.
Note: this version is not compatible the 16/48K Spectrum - I have ROM module tailored to its PCB in the Spectrum Chips section.