Cleaning Products
Misc items useful for cleaning etc
Products:
Click on the product thumbnail for an enlarged view.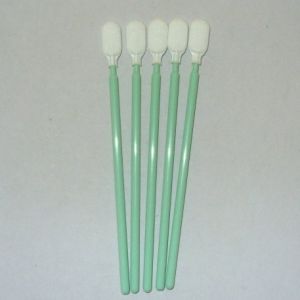 5 flat cleaning swabs
Better than cotton buds as they are flat for easier access and don't leave fibres behind
Can be moisened with contact cleaner, isopropyl alcohol etc to clean edge connectors, tape heads etc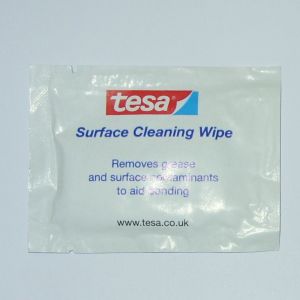 Large Tesa brand isopropyl alcohol wipe
Large (folds out to approx 14x18cm) 70% Isopropyl alcohol wipe
Suitable for cleaning contacts, chips/heatsinks etc
Made by Tesa, the adhesive specialists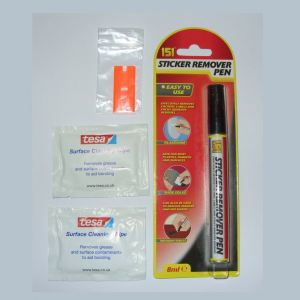 Sticky stuff remover pen, isopropyl-alcohol wipes and plastic scraper blade
Ideal for removing the old sticky residue from Spectrum cases when replacing the faceplate, keyboard membrane, rubber feet etc.
Safe on case plastics
Includes a plastic razor blade for scraping and 2 large isopropyl-alcohol cleaning wipes to prepare the surface(s) for fresh double-sided tape.