Various second hand accessories.
Click on the product thumbnail for an enlarged view.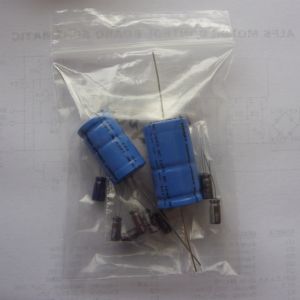 Replacement Cap Set for 1541 Disk Drive PCB Assm: 1540048, 1540050 & 250442/46
High quality brand (Panasonic, Vishay, Nichicon) long life caps:
C1,C4- 1uf radial
C2,C5 - 47uf radial
C13 - 220uf radial
C16 - 4700uf axial
C17 - 6800uf axial
C46 - 100uf radial
Also included, for the motor control PCB:
C1,C5,C6 - 10uf 35v 105'c (Note: these were originally axial types, radials are supplied to keep cost down.)
IMPORTANT: Please check your board's assm number (or the caps themselves, especially the 6800uf at C16) before ordering. If you require a pack with differing caps, contact me and I'll see what I can do.