Peripherals For The Commodore 64
Various second hand accessories.
Products:
Click on the product thumbnail for an enlarged view.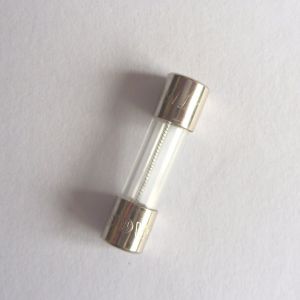 160mA 250V 20mm main fuse for C64 PSU
As used in the C64 grey "wedge" PSU (fuse holder at rear of unit)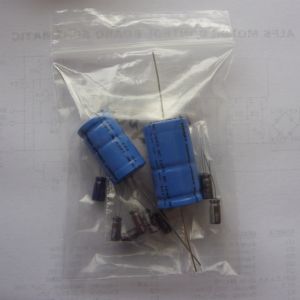 Replacement Cap Set for 1541 Disk Drive PCB Assm: 1540048, 1540050 & 250442/46
High quality brand (Panasonic, Vishay, Nichicon) long life caps:
C1,C4- 1uf radial
C2,C5 - 47uf radial
C13 - 220uf radial
C16 - 4700uf axial
C17 - 6800uf axial
C46 - 100uf radial
Also included, for the motor control PCB:
C1,C5,C6 - 10uf 35v 105'c (Note: these were originally axial types, radials are supplied to keep cost down.)
IMPORTANT: Please check your board's assm number (or the caps themselves, especially the 6800uf at C16) before ordering. If you require a pack with differing caps, contact me and I'll see what I can do.
Capacitor Pack for the later 1541-II disk drive (assy no 340503)
For mainboard: 3 x 10uf radial electrolytic capacitors
For Newtronics D500 Motor Controller PCB (all radial electrolytics): 1 x 0.47uf, 2 x 4.7uf, 1 x 10uf (these may vary - Please check that yours match, drop me a line if different.)